SWITCH YOUR SWITCHES
Upgrade your typing experience with the factory pre-lubed HaiMu switches, delivering a tactile key press and 100 million actuations lifetime.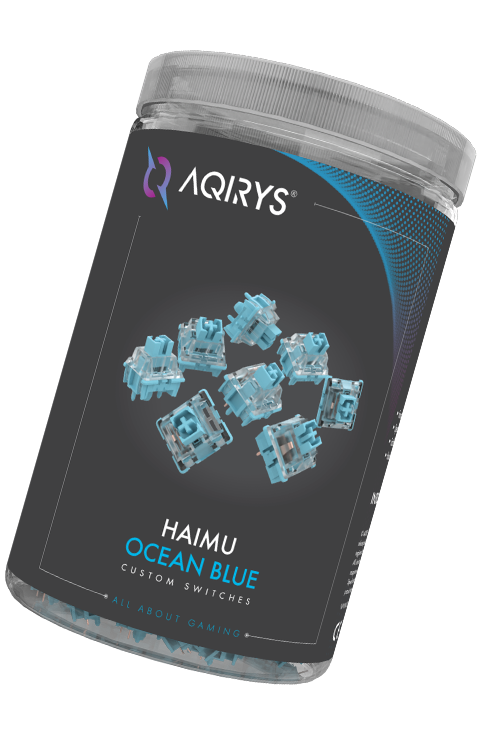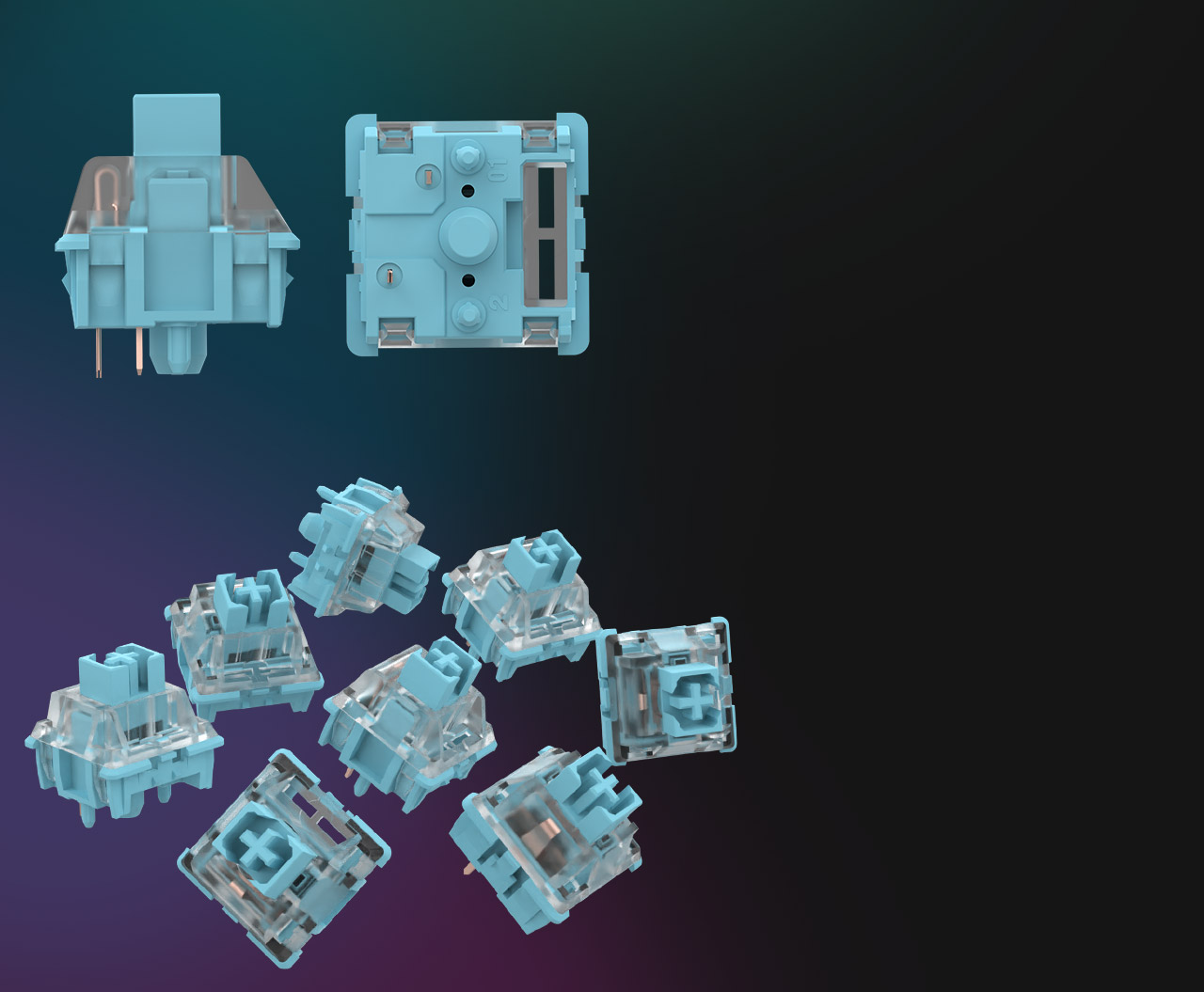 CUSTOMIZED MODEL
The Ocean Blue pre-lubed customized switches from HaiMu feature reduced noise and spring pings, sporting tactile yet smooth feedback and a consistent gaming experience guaranteed for 100 million keystrokes. The classic switch structure with a Nylon bottom, Polycarbonate top, and POM stem perfectly balances silence, RGB lighting effects, and durability.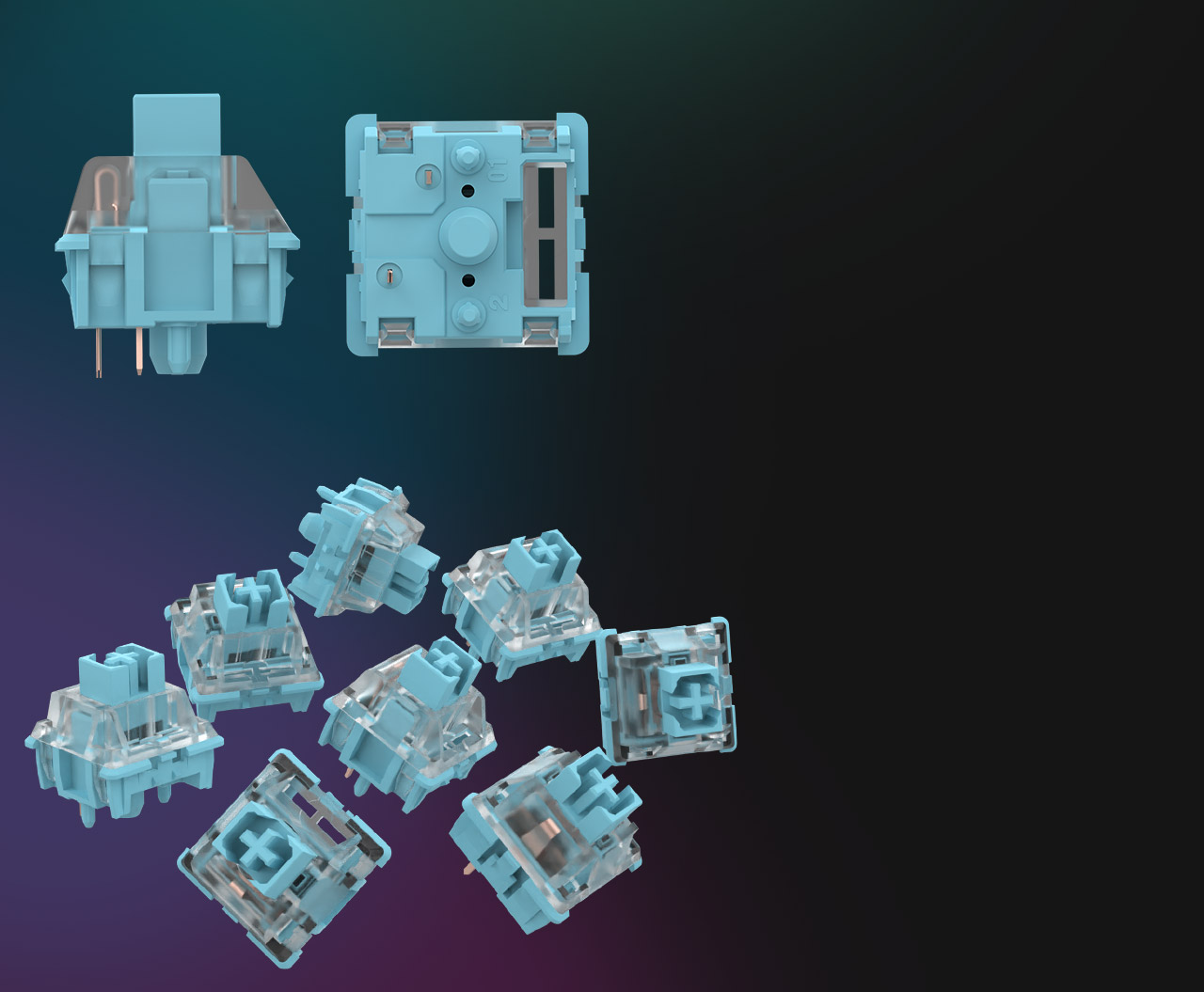 GREAT COMPATIBILITY
Available in a 110-switch set to fully customize any hot-swappable keyboard compatible with 5-pin switches – fully compatible with AQIRYS Adara, Aludra, and Aludra TKL keyboards.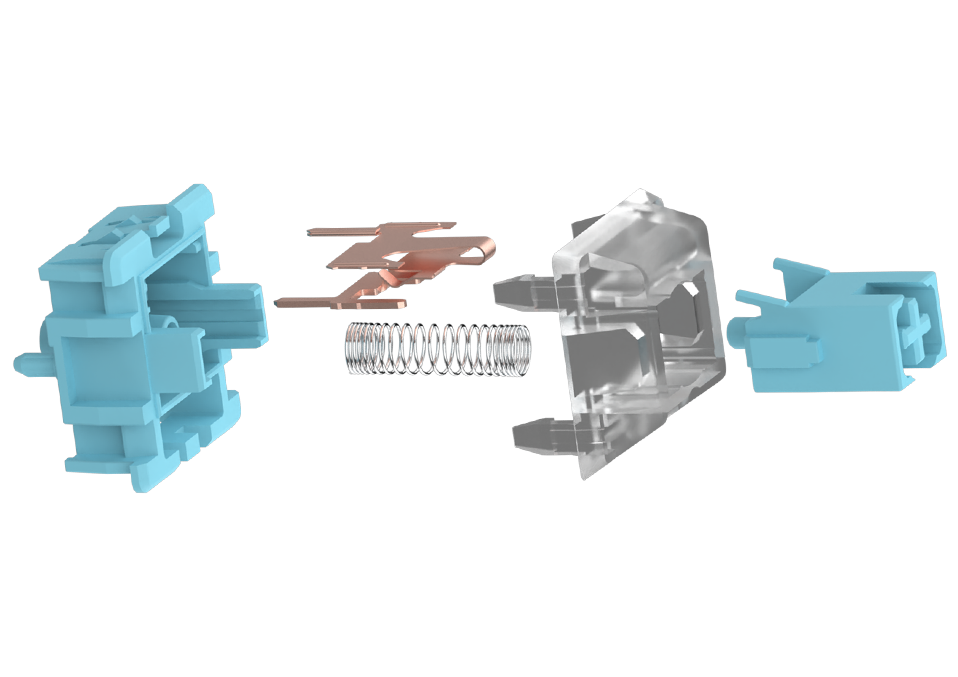 HOW TO REMOVE AND INSTALL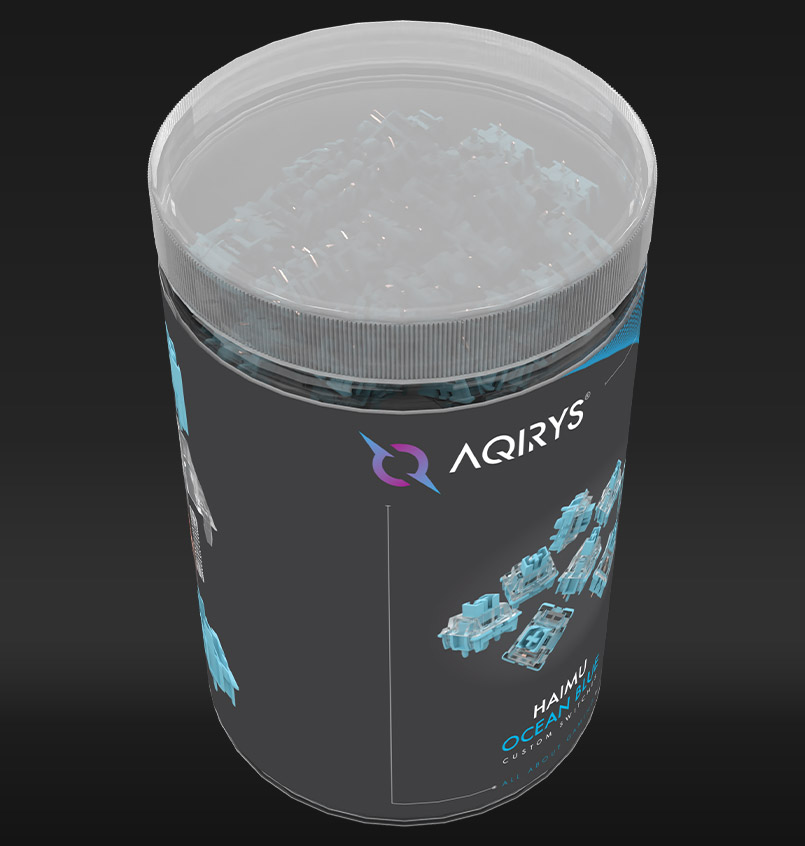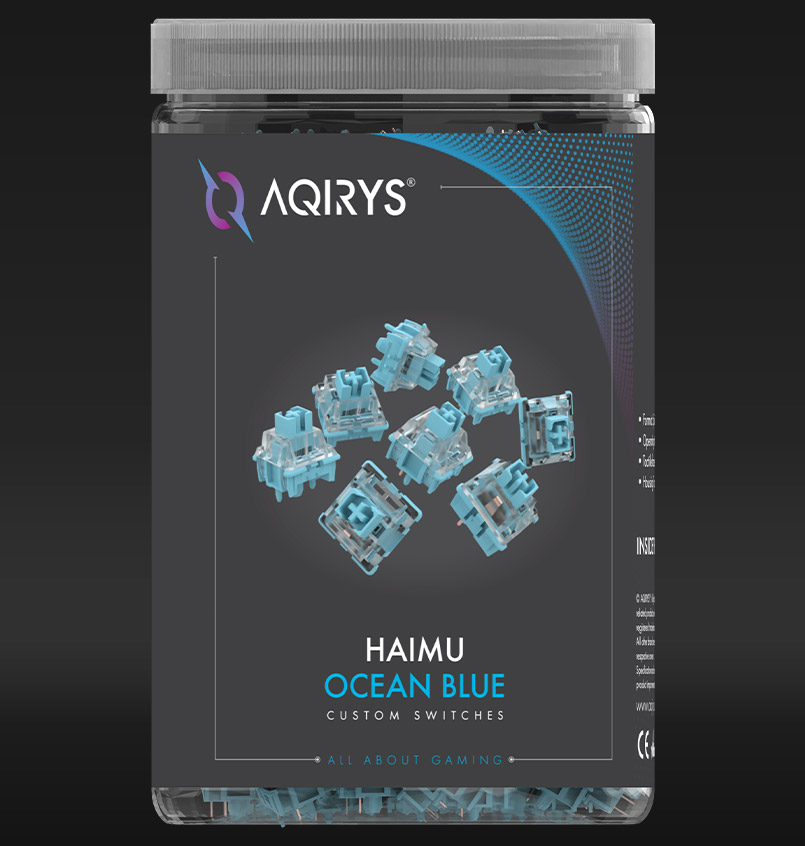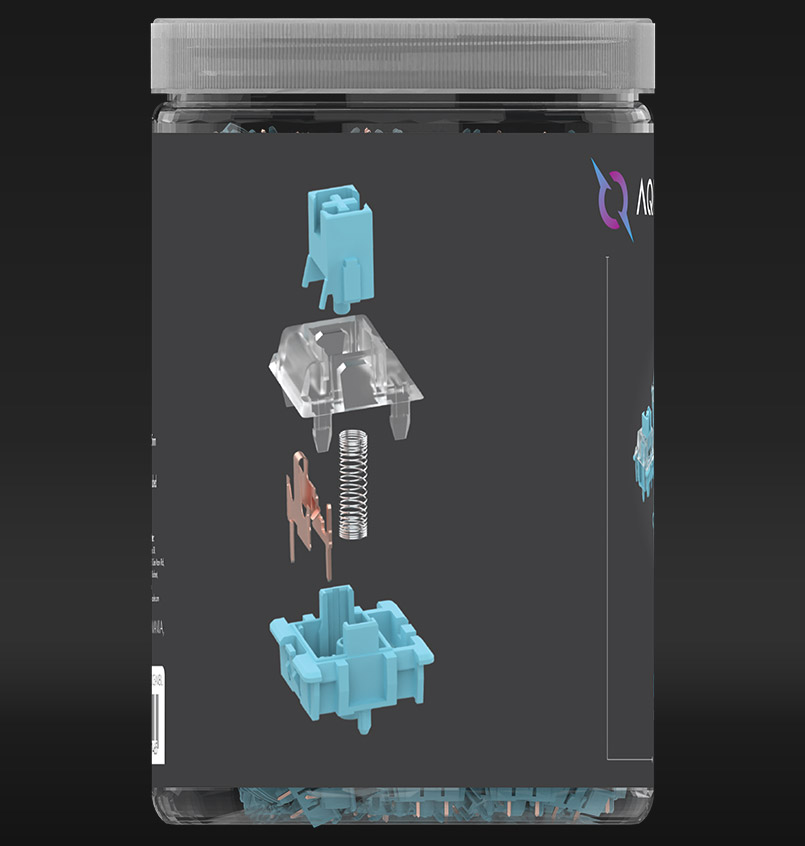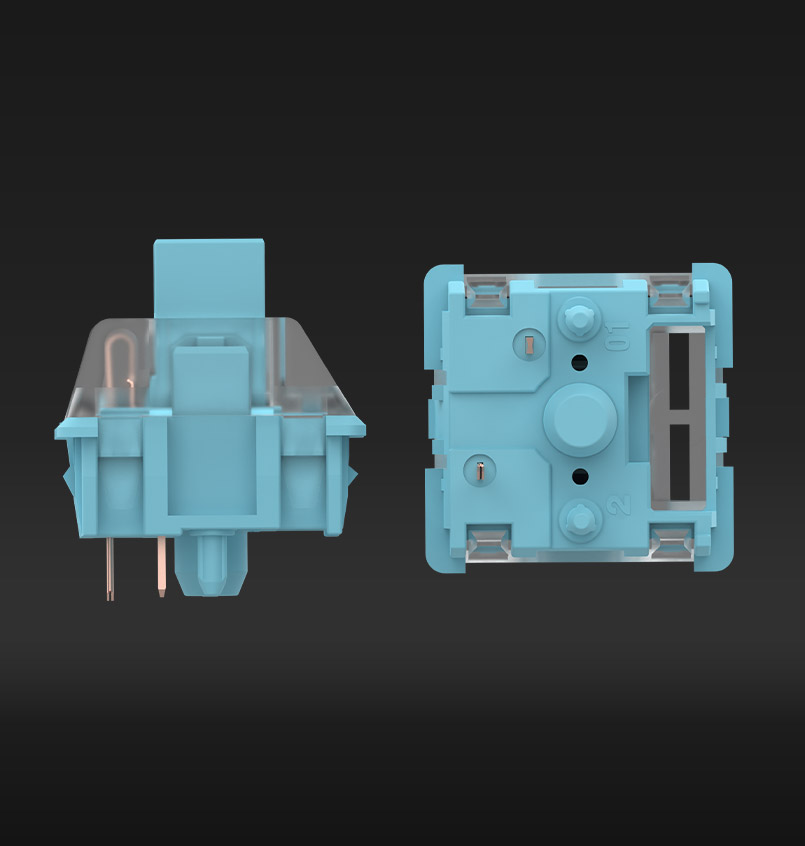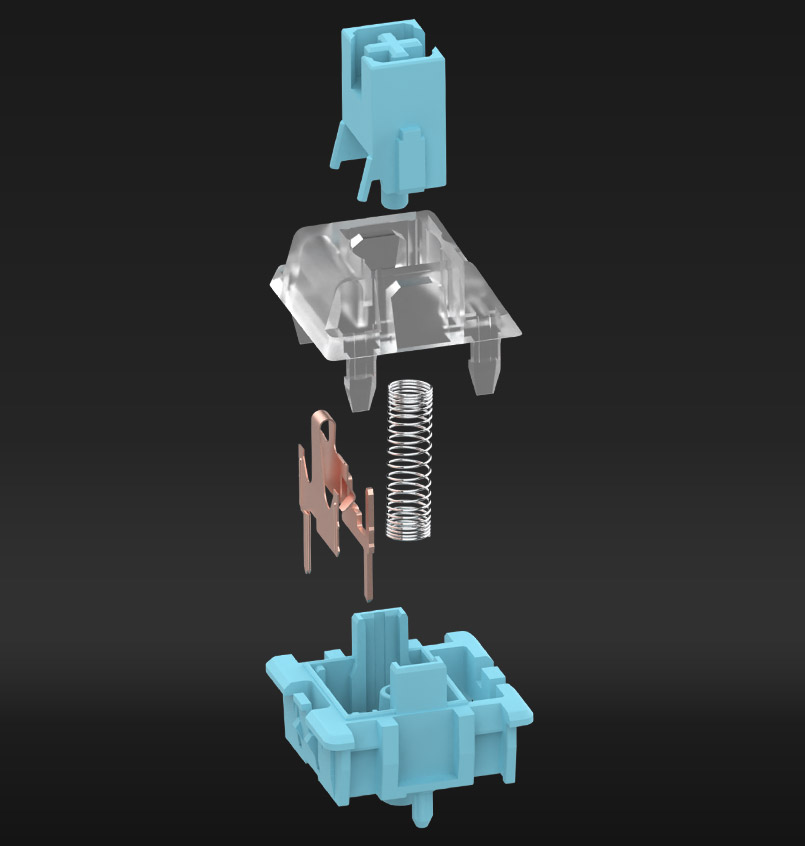 TECHNICAL DATA
Quantity:

110

Type:

Ocean Blue (silent tactile)

Format:

5-pin

Rating:

100 milion clicks

Feedback:

Tactile

Operating travel:

2 mm

Operating force:

47 gF

Tactile travel:

0.5 mm

Tactile force:

65 gF

Spring length:

22 mm

Housing:

Top - PC

Bottom:

Nylon

Stem:

POM

Lubrication:

Lighly Factory Lubed

Compatibility:

PCB with 5-pin switches

EAN:

5949161381465